S4E22 - JJ : The Man, The Myth, The Legend
8 months ago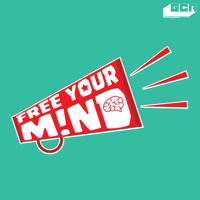 Following the demise of the first president of the fourth republic: Flt Lt. Jerry John Rawlings earlier last week. FYM invites three guests -Leslie,Prince Ganaku & David Tagoe to discuss what he means to them & his role in the political landscape of Ghana.
Prince Ganaku explains the reason for the controversial tweet in relation to the death of the former president and why he deleted it.
Are the coups of 1979 and 1981 justified? They offer their opinions on his tenure as president ?
How is history and posterity going to treat him considering his thought provoking nature with regards to the affairs of the country.
Press play!
---
Send us your reactions & free YOUR mind ➡️ https://voicelink.fm/goldcoastreport
---
Share | Follow | Subscribe
---
Song Credit : Special thanks to Blitz The Ambassador for use of his song, Something To Believe In. Find more of his work here
Background music by @KongGeorge