S6E1 - Celebrate Together : What Makes You Feel Ghanaian?
5 months ago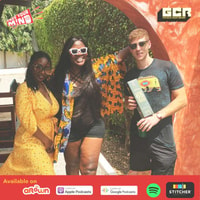 Share | Follow | Subscribe
Tatas is in town! Say hello to our new host as she ushers in the new season with a bang, joined by Fionn, Jameson brand ambassador for West Africa and Akosua Hanson, actress and media personality. Season 6 of FYM promises to be a fun ride, strap up, subscribe and dont miss any moment!
Send us your reactions & free YOUR mind ➡️ listentogcr.com/contact-us
--------------------------------
Background music by @KongGeorge
A GCR Production - Africa's Premiere Podcast Network