Ep. 16 | 30 Billion For The Account
2 years ago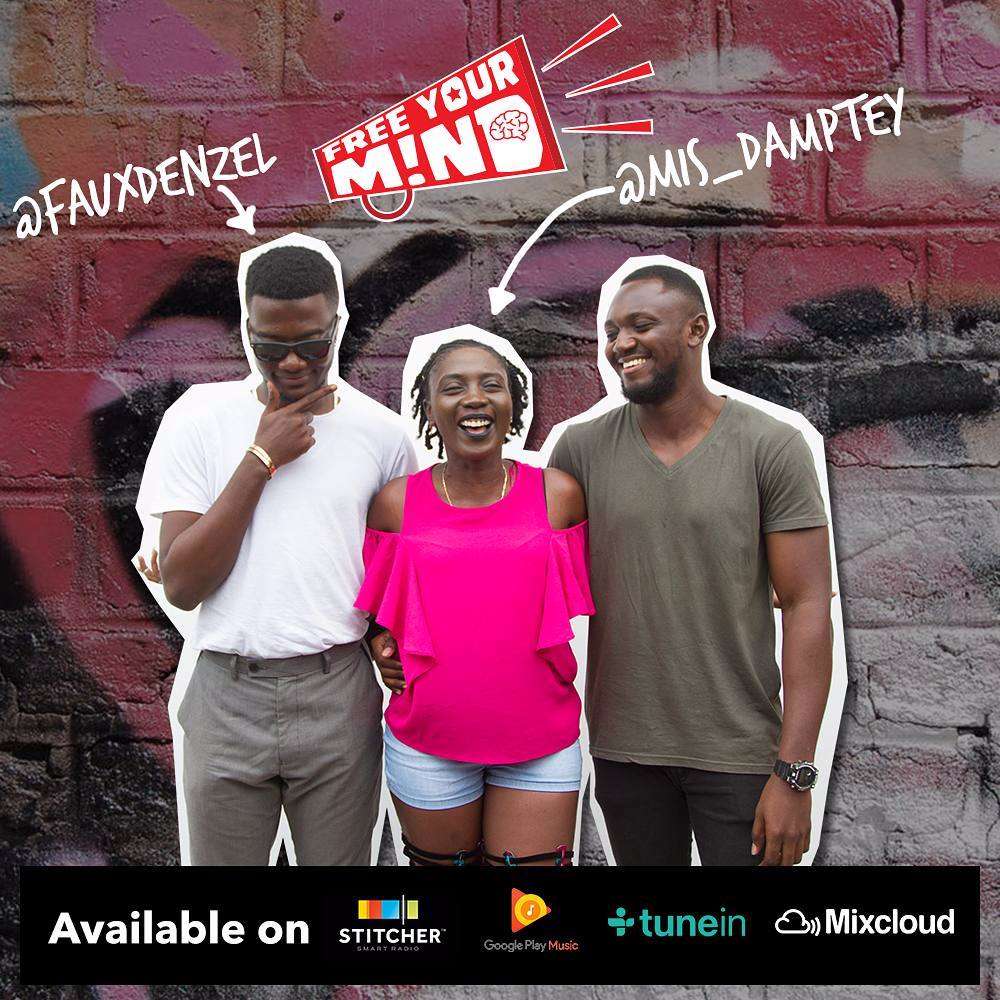 Host : Donald
Guest(s) : Denzel, Maame
Free Your Mind is back! It's been a whole month and yes, we miss y'all too! Donald is joined by Maame Damptey and Denzel on episode 16. They start the show with a discussion on Wizkid's alternate video for "Come Closer" (1:00). Maame is put on the spot in the first segment "Keeping it real" (3:12). Denzel is afraid of needles (7:11) & Maame shares her thoughts on getting tatted up (7:54).
The crew discuss the entertainment industry in Ghana and address some popular misconceptions (11:40). There's a superwoman in the house (12:11)! Is there enough style in the Ghananian entertainment industry? The guests give their responses (14:35) with Denzel insisting you don't need money to be stylish (15:38) & the guests talk about acknowledging Ghanaian designers (17:14).
The conversations moves to making money and side businesses (19:14) and the reveal that Ghanaian "celebrities" are not celebrities! What are they called then (21:40)? We're taking over LOL (23:44). Maame shares her thoughts on reputations in the industry and the creativity involved in choreography (24:44) as both her and Denzel agree on the importance of having agents (28:02).
Free Your Mind Frenzy kicks off in Nigeria. The crew talk rap beef and shade (33:16) with Denzel sharing concern he ahs about his TV habits (36:48). Finally a major decision by DSTV that doesn't sit well with everyone(37:47)
---
Song Credit : Special thanks to Worlasi for use of his song, Cartoon. Find more of his work here