S5E2 - Everybody Needs Somebody
4 months ago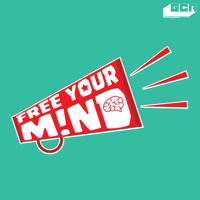 Tailor Marique: A fashion Designer has a thank you message for everybody that helped him during the time he lost his fashion business. He really appreciates y'all!!
Press Play to listen! 
Maya and Comoo discuss the arrival of the Astra Zeneca vaccines and what it means for the fight against COVID in Ghana. Does free vaccines delivery make us a poor country? They also talk about the effects of crowdfunding on social media .
Send us your reactions & free YOUR mind ➡️ listentogcr.com/contact-us
Share | Follow | Subscribe
Song Credit : Special thanks to Manifest and Worlasi for use of their song, "Okay".
Background music by @KongGeorge
A GCR Production - Africa's Premiere Podcast Network