S4E21 - An Ode To My Exes
9 months ago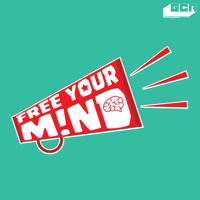 Ghanaian Afro-Soul singer, Asi joins Maya and Comoo this week to share her thoughts on her new EP: CHAPTER V, journey so far in the music industry and relationships. We finally play a little game of 16 questions.
Stream the EP here: https://musi.to/AsichapV
Special thanks to Asi for the use of her song, You Hurt Me.
---
Send us your reactions & free YOUR mind ➡️ https://voicelink.fm/goldcoastreport
---
Share | Follow | Subscribe
---
Song Credit : Special thanks to Blitz The Ambassador for use of his song, Something To Believe In. Find more of his work here
Background music by @KongGeorge